ABOUT US
Meet The First Choice Chiropractic Team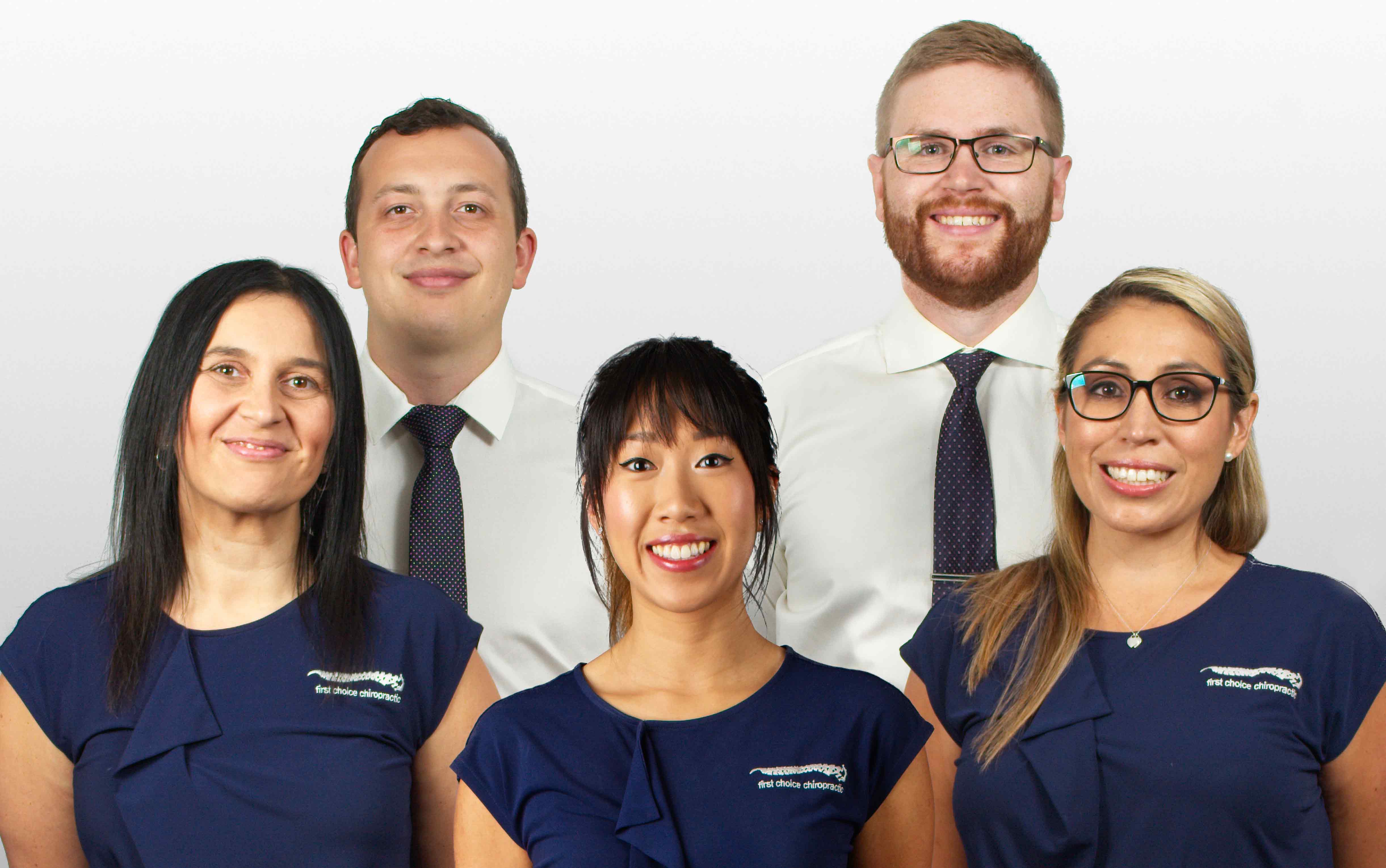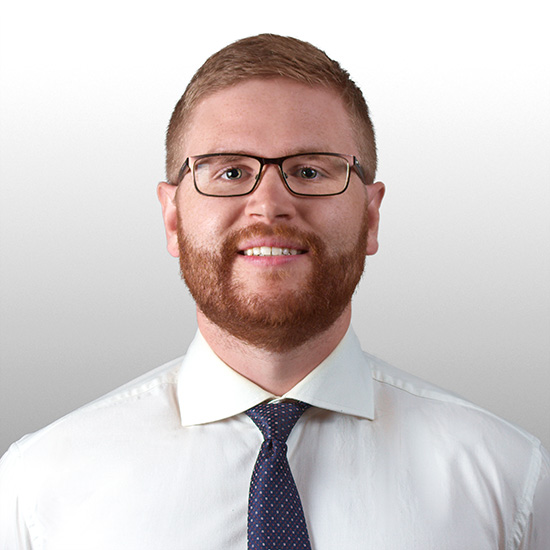 DR ROBERT ADAMS
Chiropractor
Robbie was born in Mansfield, Victoria. His father is a 6th generation grazier for sheep and cattle and his mum has been a winemaker for over 30 years with her self-titled label Ros Ritchie Wines. After 5 years of study at RMIT University, Melbourne and a Bachelor and Master degree under his belt Robbie journeyed to Warwick, Queensland to begin his Chiropractic career. His passion for spreading the Chiropractic message and drive to own his own practice melded perfectly when he opened Mansfield Chiropractic & Wellbeing in his hometown in 2014. In early 2015 he purchased First Choice Chiropractic (FCC) in Chermside (Brisbane). Robbie then expanded FCC into Warwick at the end of 2015 where he and his fiancé (and associate) Jade have lived since moving to QLD. Robbie currently practises at both the Chermside and Warwick clinics.
Robbie's hobbies include shooting (clay pigeon), cricket, hockey, golf, and reading. His future goals include undertaking the certification examination for Applied Kinesiology as well as become a qualified Retained Neonatal Reflexes (RNR) practitioner within the next few years. He hopes to expand FCC into more areas around the outer Brisbane areas to provide quality Chiropractic care to more Australians!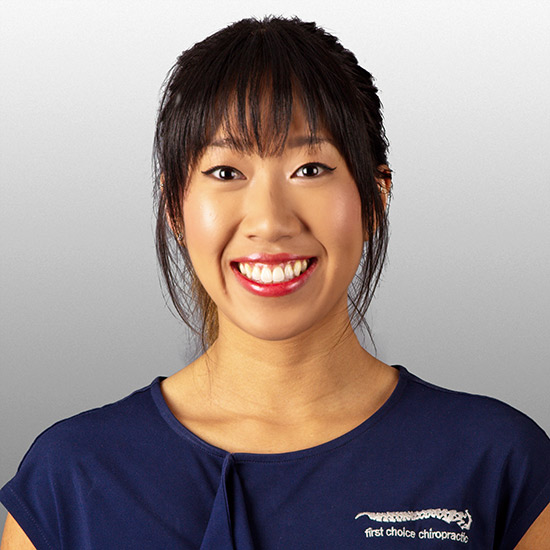 DR JADE-TINA YILYN CHANG
Chiropractor
Jade was born in Melbourne and graduated from RMIT University, Melbourne in 2013. This was where she met her fiancé and co-worker Robbie. After graduating Jade moved to Warwick, Queensland with her fiancé Robbie and hasn't looked back since. She and Robbie have been practising in the Southern Downs region for nearly 3 years. Jade practises solely at the Warwick clinic 6 days a week. When not adjusting, Jade enjoys cooking, reading, doing crosswords, playing guitar and catching up on her favourite movies and TV shows.
Jade is passionate about Chiropractic and continues to be amazed at how the power of an adjustment can turn health around for the better! She enjoys caring for a wide range of patient demographics but particularly families and children. She is currently working towards certification in Applied Kinesiology and hopes to begin study in Retained Neonatal Reflexes (RNR).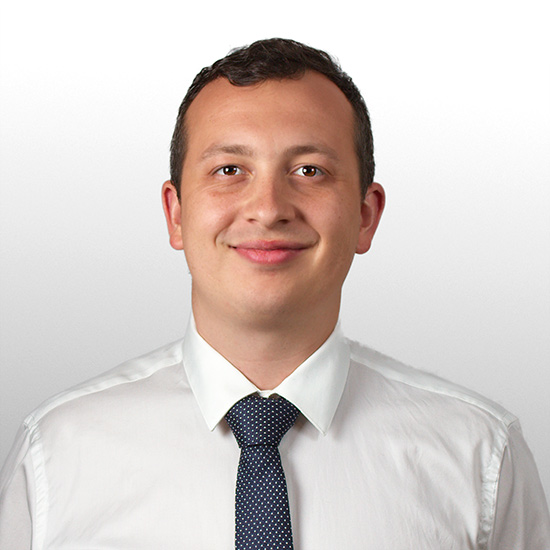 DR DYLAN GRADY
Chiropractor
Dr. Dylan discovered his love for Chiropractic at a young age and valued the role it played in his own health and wellbeing. This sparked a desire to help others with Chiropractic care, as such he moved from country Queensland to Melbourne upon completing high school where he graduated RMIT University with distinction in both the Bachelors and Masters programs.
Dylan is passionate about improving the quality of life in his patients of all demographics and employs a range of non-invasive, evidence based techniques with a patient centric approach. Having practiced in many different environments such as clinical practice, large manufacturing and distribution worksites and in the sporting arena both in Australia and abroad, he understands the need for continued professional development to deliver the highest quality of care to his patients. As such Dr. Dylan is undergoing further training in Paediatrics, Applied Kinesiology as well as the FICS sports chiropractic certification. In his down time Dylan enjoys both playing and spectating many sports as well as a love for days spent outdoors in the sun!
DR IRMA BRAN HERNANDEZ
Chiropractor
Dr Irma always knew she wanted to do something in the health profession and had a desire to help others. After completing her Bachelor of Biomedical Science from University of Brisbane, Dr Irma then pursued a master's degree in chiropractic from Macquarie University. She quickly realised how much she loves her profession.
Dr Irma, who has been practicing since 2006, furthers her education by attending seminars and always enjoys learning something new and different. She also has a particular passion for adjusting pregnant women.
While Dr Irma is happy to help patients get out of pain, she also wants to talk about prevention versus "waiting for things to fall apart." She is glad to provide nutrition and wellness advice and uses a variety of chiropractic techniques: Activator Methods®, Diversified, Drop Piece and Trigger Point. Learning more about Chiropractic BioPhysics® is also a top priority for Dr Irma. Providing patients with stretches and core strengthening exercises is another important piece of their health and wellness puzzle.
When she's not at the practice, Dr Irma enjoys spending time with her niece and nephew and dining out. She also loves trivia and dogs. Dr Irma and her housemate have a French Mastiff named Bert after the movie "Turner & Hooch.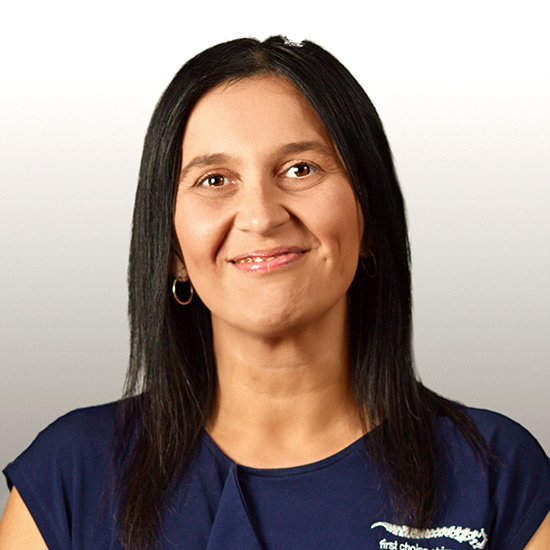 RACHEL GRADY
Practice Manager / Chiropractic Assistant (CA)
Rachel spend most of her growing years in Brisbane and made the move to Warwick, QLD in 2001 with her husband, Scott, and 4 sons, Dylan (Associate Chiropractor at FCC), Ryan (apprentice electrician), Callum (CA at FCC Chermside), and Connor (apprentice boilermaker). There Rachel and her family began their Chiropractic journey and completely turned their health around – drug and surgery free. With her ferocious passion for spreading the Chiropractic message, Rachel eagerly began her career as a Chiropractic Assistant in 2005 and has become an integral part of the FCC family. Her happy and enthusiastic nature has become her trademark and many laughs can be heard in the office because of this!
Rachel loves reading, cooking, exercising, and spending time with her family. She hopes to one day become an inspirational speaker and advocate for Chiropractic at the annual Dynamic Growth Congress event in Brisbane. You can find Rachel at both the Warwick and Chermside clinics.
New Patient Offer
For a LIMITED TIME ONLY take advantage of our New Patient Offer