Meet The First Choice Chiropractic Team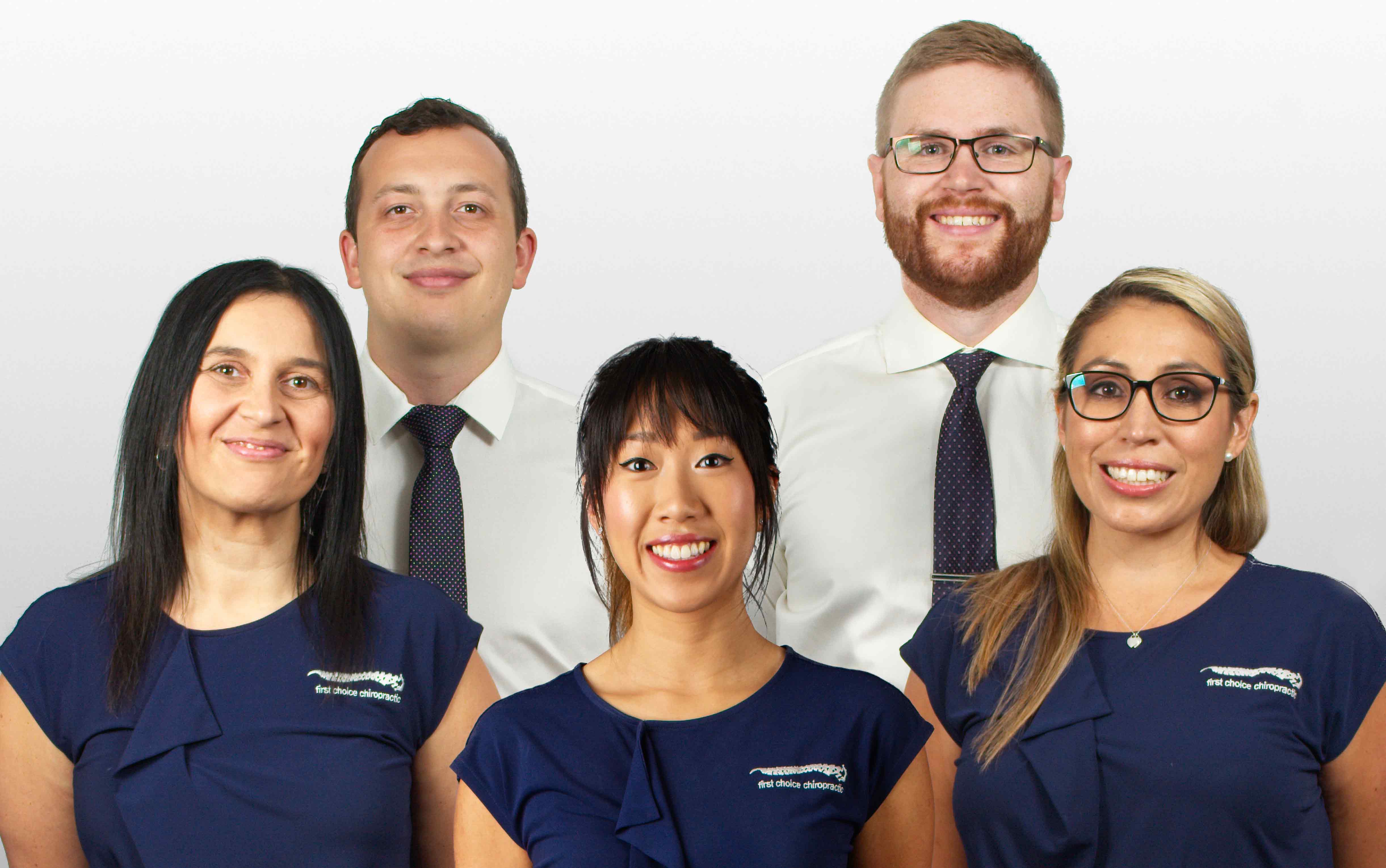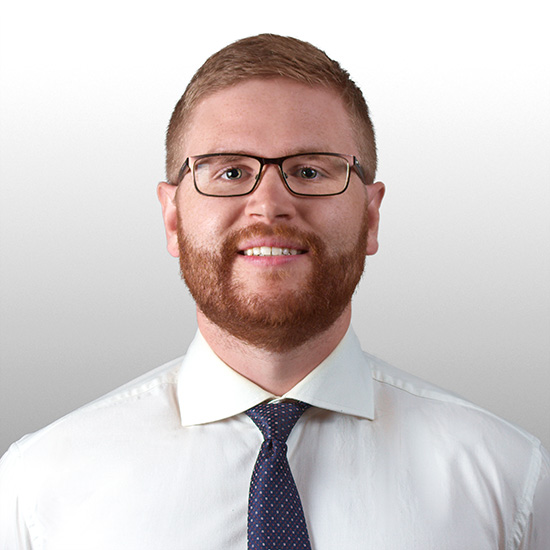 DR ROBERT ADAMS
Chiropractor – Chermside
Robbie was born in Mansfield, Victoria. His father is a 6th generation grazier for sheep and cattle and his mum has been a winemaker for over 30 years with her self-titled label Ros Ritchie Wines and as such, both of his parents had been utilising chiropractic care for as long as he can remember.
After 5 years of study at RMIT University in Melbourne and both a Bachelor and Master degree under his belt Robbie journeyed to Warwick, Queensland to begin his Chiropractic career.
Robbie's passion for spreading the Chiropractic message of health and drive to own his own practice melded perfectly when he opened Mansfield Chiropractic & Wellbeing in his hometown in 2014.
In early 2015 he purchased First Choice Chiropractic (FCC) in Chermside (Brisbane). Robbie then
expanded FCC into Warwick at the end of 2015 where he and his Wife (and associate) Jade have
lived since moving to QLD, recently Jade and Robbie moved to Chermside, while still commuting to Warwick a few days per week. Robbie currently practises at both the Chermside and Warwick clinics.
Robbie's hobbies include Indoor Skydiving, golf, reading, reformer pilates and gym. His future goals include finishing his certification in the Diplomate of Chiropractic Paediatrics program and to become even more involved in the local community.
He hopes to expand FCC into more suburbs around the Brisbane area after adding Toowong and Springfield to the group and to continue to provide great quality Chiropractic care to more Australians!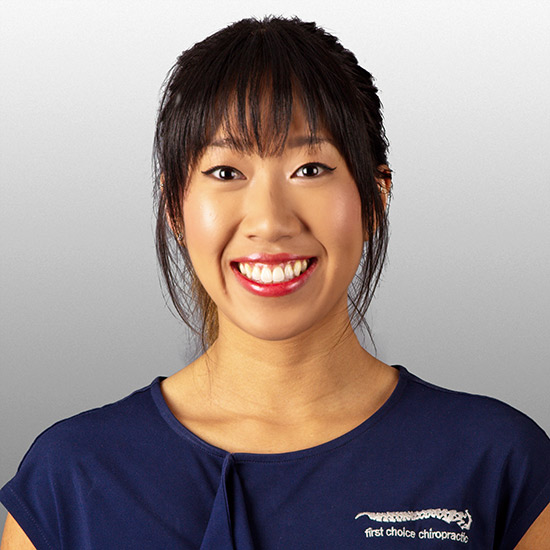 DR JADE-TINA YILYN CHANG
Chiropractor – Warwick and Toowong 
Jade was born and bred in Melbourne, her twin sister is an osteopath and they both wanted to work in the healthcare industry since primary school due to a keen interest in the human body and the sciences.
After completion of her VCE Jade studied at RMIT University, where she graduated with a
Bachelor of Health Science (Chiro) and a Masters of Clinical Chiropractic. Jade moved to Warwick in 2014 upon graduating to begin an associateship which honed an interest in Applied Kinesiology which has led to her attending the seminar series as well as many AGM's.
After living in Warwick for 5.5 years Jade moved to Brisbane in mid 2019, while still practising in
Warwick she now also works in our Toowong clinic, bringing her wonderful caring attitude to the
people of Brisbane!
In 2018 Jade completed a 2 year Post-Graduate Diplomate in Chiropractic Paediatrics, which is of
course one of her special interest areas, as well as Pregnancy care, family care and applied
kinesiology.
Jade has a keen interest in travel, food (cheese anyone?), reformer pilates and indoor skydiving.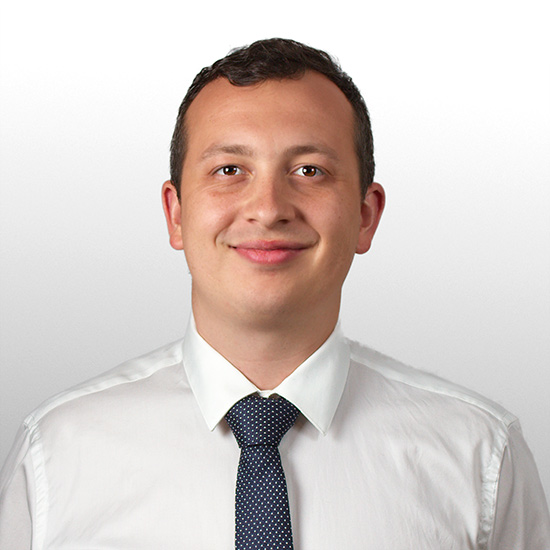 DR DYLAN GRADY
Chiropractor – Springfield, Chermside, Flagstone
Dylan discovered Chiropractic after his family began care while he was child. He was amazed with
the positive changes he saw in his own, as well as his family members health and still remembers
being 11 years old when he declared he would one day become a Chiropractor!
If you were to ask him, he will tell you that one of his happiest moments in life was when he graduated as a Chiropractor in 2015 from RMIT having achieved a distinction in both his Bachelor and Masters' degrees.
Dylan enjoys helping people from all walks of life become the best possible versions of themselves. Dylan believes in a patient centred approach and adopts many techniques to achieve the best result for every individual.
These treatment techniques include but are not limited to soft tissue therapy,
rehabilitative exercises, applied kinesiology, dynamic taping, western acupuncture,
nutritional/lifestyle advice and of most importance, the chiropractic adjustment!
Dylan also believes in the importance of self-growth and development and uses this to further his
own education including post graduate studies in paediatrics and currently attaining his international sports chiropractic qualification.
Dylan has practiced Chiropractic since 2015 in Australia and overseas in a clinical environment as
well as "in the field". This includes volunteering at various sporting competitions, churches, schools and orphanages and paid positions at various workplaces.
DR IRMA BRAN HERNANDEZ
Chiropractor – Springfield 
Irma graduated with a Bachelor of Science (biomedical) at the University of QLD in 2002. She then went on to pursue her Masters in Chiropractic graduating from Macquarie University 2005.
She has been serving the Springfield area since 2007. In that time she has seen the area and its
people grow, treating the very young all the way through to the elderly. She is very passionate about health, people and chiropractic. She also has a special interest in treating pregnant women.
Irma approaches her treatment using manual adjustments, soft tissue releases and mobilizations,
incorporating a variety of techniques including Diversified, drop piece and activator instrument
adjusting. In addition to treatment, Irma prescribes home care including core strengthening
exercises, flexibility exercises and also lifestyle changes.
Born in El Salvador and arriving in Australia in 1989, Irma is fluent in Spanish and enjoys exploring food adventures and spending time with her family. She is also an avid jetsetter with a deep passion for soccer. VAMOS Real Madrid and Chelsea!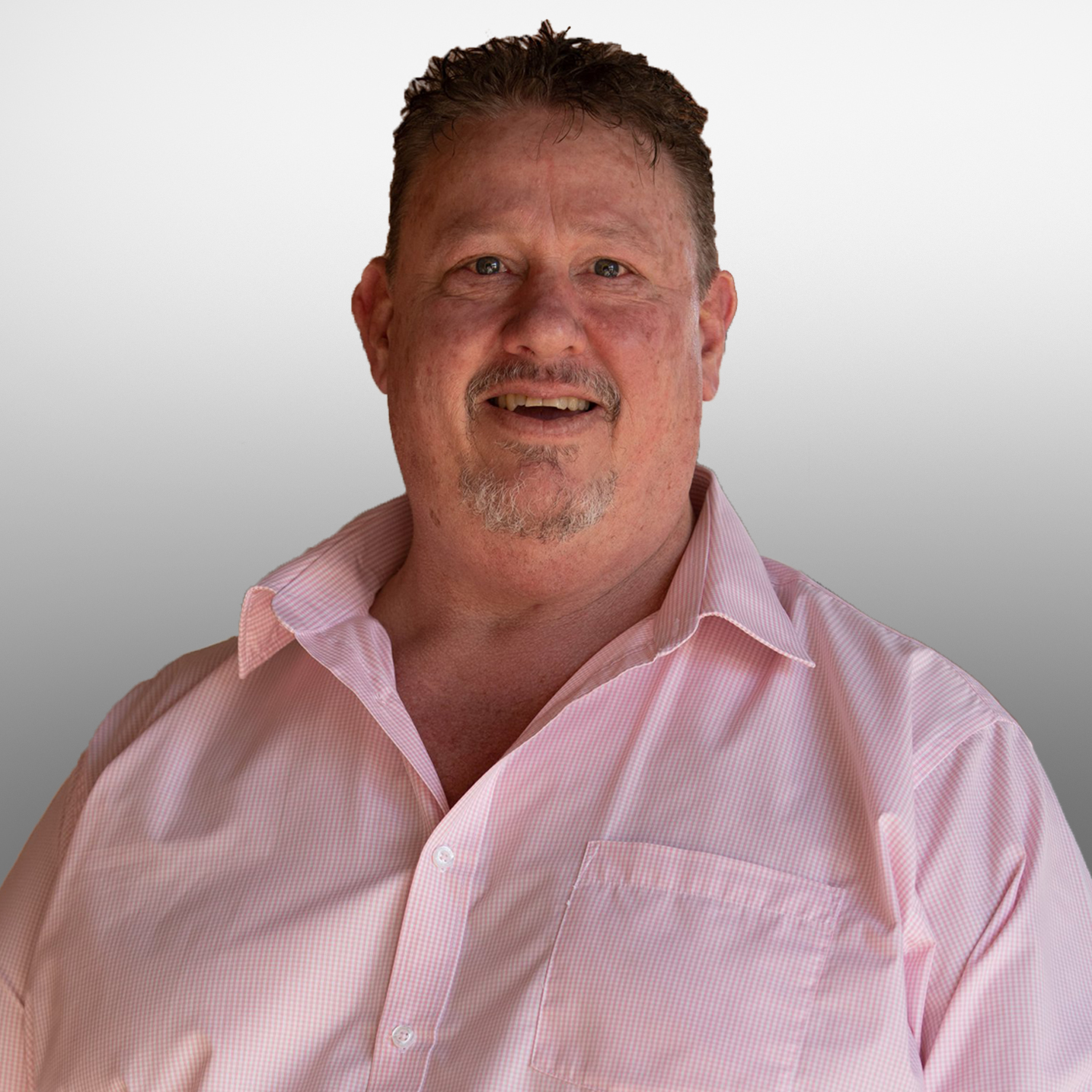 DR PAUL KELLY
Chiropractor – Toowong 
Paul grew up on the Gold Coast and attended high school in Brisbane. His introduction to
Chiropractic was in the early 80's while he was in the United States on contract playing American football.
The chiropractors on staff with the franchise were managing all the sporting injuries for the team. They worked on his shoulders, knees and any other medical concerns with non-invasive drug and surgery free health care.
Paul completed his pre-med degree and transferred to chiropractic school where he then completed his chiropractic doctorate in 1991.
Upon returning to Australia, he commenced practice in Darwin NT. Over the next few years, he started practices in Broome, Derby, and Kununurra in Western Australia and Palmerston, Katherine and Groote Eylandt in the Northern Territory. A few years later, he purchased practices in Capalaba and Toowong in Queensland.
Upon moving back to Brisbane he has practised in Toowong and has loved being here serving the community since! After 30 years as a practitioner, it is a privilege to have Paul join with First Choice Chiropractic and continue serving the Toowong region, doing what he does best!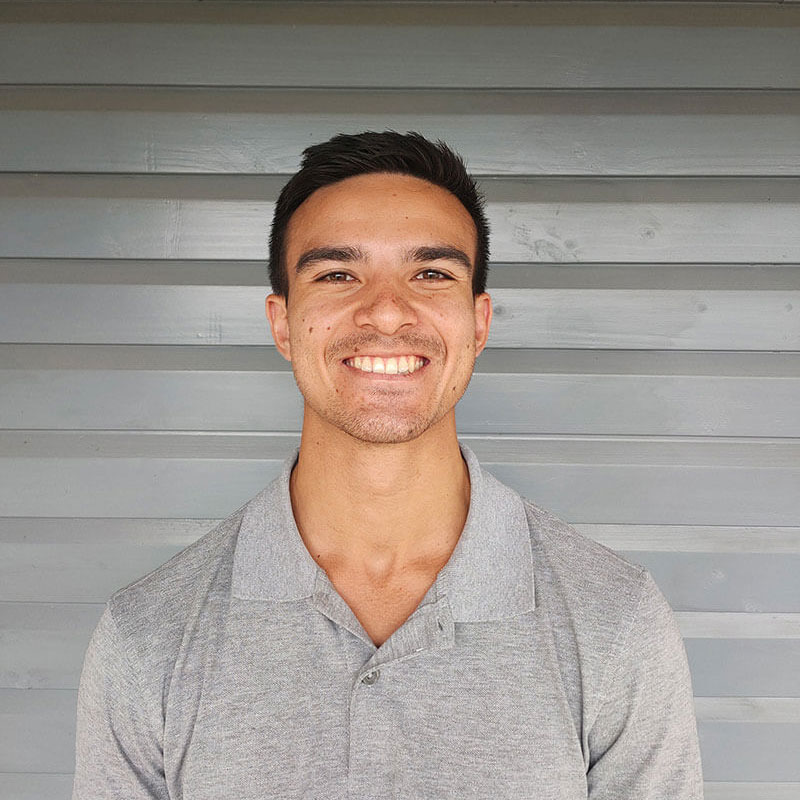 DR SAMSON LOWNEY
Chiropractor – Warwick 
Samson moved around a lot as a child due to his fathers work, and thus has lived in various places across SE Asia, Hong Kong, Laos with the majority of his early years in Taiwan. He moved back to Australia when he was in Grade 4 and was seeing Chiropractors from the age of 11, Samson loved his adjustments and they fit extremely well with his active lifestyle with Cricket and AFL being some of his passions.
Being a very hands on person, he knew he wanted to do something with his career to help people with their own health. Samson Loves knowing he can change peoples lives and improve their Health outcomes of the people of Warwick with his hands, whether they be 9 months old or 90!
Samson was attracted to Warwick as when he first visited for placement everyone had a smile on their face and he loves the country lifestyle in general. He is looking forward to seeing you on you.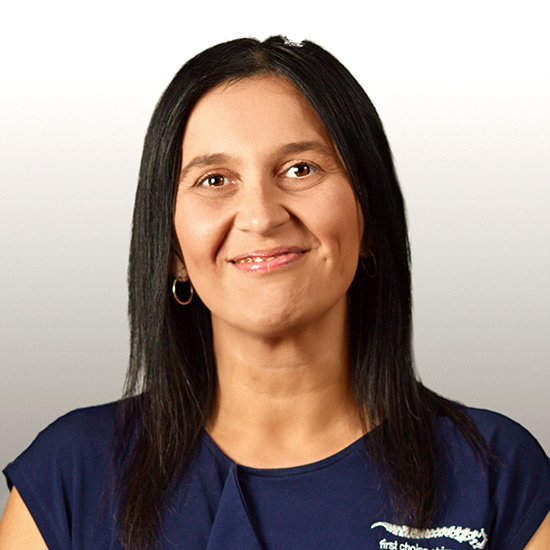 RACHEL GRADY
Practice Manager / Chiropractic Assistant (CA)
Rachel spend most of her growing years in Brisbane and made the move to Warwick, QLD in 2001 with her husband, Scott, and 4 sons, Dylan (Associate Chiropractor at FCC), Ryan (apprentice electrician), Callum (CA at FCC Chermside), and Connor (apprentice boilermaker). There Rachel and her family began their Chiropractic journey and completely turned their health around – drug and surgery free. With her ferocious passion for spreading the Chiropractic message, Rachel eagerly began her career as a Chiropractic Assistant in 2005 and has become an integral part of the FCC family. Her happy and enthusiastic nature has become her trademark and many laughs can be heard in the office because of this!
Rachel loves reading, cooking, exercising, and spending time with her family. She hopes to one day become an inspirational speaker and advocate for Chiropractic at the annual Dynamic Growth Congress event in Brisbane. You can find Rachel at both the Warwick and Chermside clinics.