CHIROPRACTOR NORTH BRISBANE
Professional, Holistic Family-based Chiropractic Care

How We Can Help You
Our North Brisbane chiropractic clinic offers an array of services and treatments to provide you with the best support to aid your recovery. These holistic, nurturing services include chiropractic spinal adjustments, postural facilitation massage, nutritional support, postural advice and much more!
Here To Support You In Your Recovery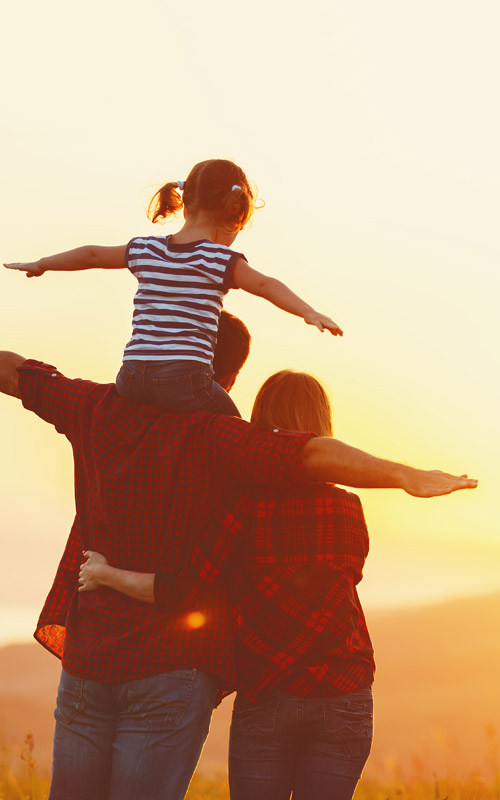 At First Choice Chiropractic, we believe in providing quality and affordable chiropractic care to help you get back to doing the things you love.
Our team of highly trained professionals are here to help care for you and your family, offering a wide range of services catered to all ages and complaints.
The spine acts as a vital passage conveying messages to and from your brain to the rest of your body. Back and neck pain can stem from numerous lifestyle and health factors. If left untreated, underlying causes of back and neck pain (such as Vertebral Subluxations), can lead to ailments appearing throughout your body that can affect your overall quality of life.
Here, at First Choice Chiropractic our holistic, family-based approach ensures you, as a person, your lifestyle and your needs are recognised to provide you with personalised advice and treatment.
Your health is our top priority! We pride ourselves in providing thorough examination and treatment procedures, to help us understand you and ensure you receive the quality service and care you need.
Our North Brisbane chiropractors have undergone rigorous study and training, as well as keep up-to-date with the latest clinical information and knowledge, so you can have peace of mind knowing that your health is in good hands.
Free yourself from pain and get back your quality of life. Our First Choice Chiropractors in North Brisbane are here to help. Book an appointment to talk to one of our chiropractic specialists today.
New to Chiropractic? Take advantage of our New Patient Offer.
Chiropractor North Brisbane
YOUR HEALTH IS IMPORTANT. GET BACK ON TRACK!
What We Offer:
Large Range Of Services & Treatments

Holistic, Family-based Care

Registered With All Australian Private Health Funds

Thorough Examination & Treatment Procedures
3 Premier Chiropractic Locations
First Choice Chiropractic – Chermside

Phone: 07 3256 4500
Address: 628 Rode Road, Chermside 4032, Brisbane, QLD, Australia
First Choice Chiropractic – Warwick

Phone: 07 4661 8341
Address: 3/24 Wood St, Warwick 4370,
QLD, Australia
First Choice Chiropractic – Springfield Central (Formally: Orion Chiropractic & Massage)
Phone: 07 3470 0499
Address: Orion Springfield Central, 1 Main St, Springfield Central, 4300, QLD, Australia