People often seek treatment from chiropractors whenever they experience aches, pains or injuries. 
This article will explore chiropractic care and when to consider getting an adjustment from a chiropractor.
---
What Is A Chiropractor
A chiropractor is a registered health care practitioner who treats the musculoskeletal system (muscles, ligaments, joints and bones). Chiropractors undergo a minimum of five years of university training and are required to stay up to date and maintain their qualifications through continuous education.
---
What Is Chiropractic Care?
Chiropractic is a non-surgical, non-pharmaceutical approach to health. While chiropractors often treat their patients for pain and injury, they also seek to improve the functionality and movement of their patients while restoring the structural integrity of the spine.
Holistic chiropractors don't just focus on problem areas during treatment – they also look at underlying causes and treat the problem as a whole by taking into consideration all factors such as the patient's routines, posture, daily activities, diet and fitness. Chiropractors will then use all of the information they've gathered to get to the root of the problem, treat it and then come up with a plan to prevent the problem from reoccurring.
---
Hands-On Approach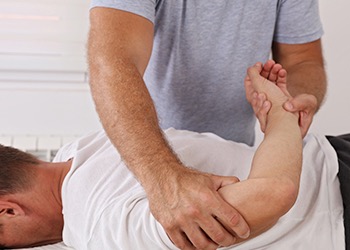 Chiropractors use hands-on spinal adjustments as their main form of treatment to restore spinal stability and improve the body's overall functionality. Adjusting the spine provides stimulus to the body's receptors to create changes in central neurological activity.
Additional techniques used during chiropractic care include diversified adjusting, drop-piece activator and applied kinesiology.
---
When To See A Chiropractor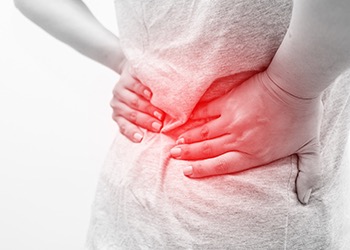 While it may be second nature for you to go and see your chiropractor the moment you experience neck or back pain in your body, there are also other situations where chiropractic care and treatment can be beneficial.
If you find yourself in the following situations or experiencing any of the below aches and pains, it may be a sign that it's time to make an appointment with your chiropractor:
When you feel pain or discomfort in your body in the form of:

Headaches
Joint or muscle pain
Chronic back pain
Whiplash
Neck pain

During and after your pregnancy
When you acquire an injury after overuse
Following a work or sports-related injury
Following an accident
You are an athlete or active person that leads an active lifestyle
When in doubt, reach out to your local chiropractor to find out how chiropractic care can help.
---
First Time Seeing A Chiropractor? 
If you've never been to a chiropractor before, you may be wondering what to expect during your first visit.
Here's a quick overview on what to expect during an initial chiropractic appointment:
Initial consultation – the patient will be asked to fill out a questionnaire and provide some background on:

Current symptoms they are experiencing
Family medical history
Pre-existing medical conditions
Previous injuries
Treatments and medications the patient is currently receiving through other health providers.

Thorough chiropractic examination – your chiropractor will conduct some tests by checking your vitals, posture analysis, range of motion in affected body parts, observing muscle tone, strength and conduct a neurological examination.
Spinal x-rays – while not always the case, a spinal x-ray may be needed, to diagnose a recent trauma or spinal deformity such as scoliosis.
Report of findings – following the initial consultation the chiropractor will explain the patient's diagnosed condition, provide an individualised treatment plan and let the patient know the anticipated length of chiropractic care.
---
First Choice Chiropractic – New Patient Offer
Looking for a trusted chiropractor in Brisbane? First Choice Chiropractic are here to help.
Take advantage of our new patient offer and receive your first chiropractic consultation at just a fraction of the regular cost.
Speak to our team and schedule your chiropractic care appointment today!