---
Modern Western medicine has solved many problems for many illnesses and pains, but finding a pharmaceutical answer to every ailment that your body experiences may not be the best choice. There is only so much that pills, surgeries, and other forms of modern medicine can accomplish before a patient begins over-medicating their own bodies, poisoning themselves from the inside-out.
As more people come to terms with the fact that Western medicine isn't always the best solution for our pains and sicknesses, more are turning their gaze towards alternative and non-intrusive solutions, such as Chiropractic. At First Choice Chiropractic—home of the best chiropractor North Brisbane can offer—we intend to give you the chiropractic experience that will convince you that not all medicine has to involve knives or pills to be effective.
What Is Chiropractic?
Many who are unfamiliar with chiropractic have several misconceptions about it, with some thinking of chiropractic as "quack medicine". Let us be the first to tell you, this is not the case. Chiropractic emphasizes the body's natural functions, detecting and correcting the patient's Vertebral Subluxations; these are the dysfunctions in your spine. Simply put, we assist the body heal by putting it back into place.
The spine is perhaps the most important group of bones in the body. But the spine is regularly burdened by stress it wasn't designed for; the weight of upright movement alongside bad posture, repetitive motions, trauma, and small and large accidents all come together to take a heavy toll on the spine. While damage to your spine may not be so noticeable as a young adult, the pains and weaknesses start to become clearer as you age, with pain throughout your body and decreased flexibility in your motions.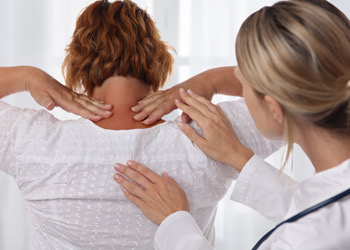 Our Services: How We Heal
Chiropractic aims to solve these spinal and similar problems through non-intrusive physical therapy, and we take the measures to perform our trade in the most friendly and open way possible. Our holistic and family-based chiropractic philosophy guides us towards helping everyone with their chiropractic needs. Each member of our team has years of personal experience in performing chiropractic and needing chiropractic. The value that we have all benefited with this simple, repetitive form of physical therapy cannot be further emphasized.
In many cases of bodily pain and stress, a simple session or set of sessions of chiropractic is all that is needed to help relieve recurring pain. However, many potential patients are unaware that their pains can be fixed with professional hands. Here are the services that we offer, and ask yourself: is your pain related to any of these?
Back and neck complaints
Extremity issues
Spinal adjustments
Posture
Massage
Foot levelers
Soft tissue
We also offer nutritional support and pillow measurements for patients who wish to adjust their home life, giving their bodies a more supportive environment to continue their healing. Our North Brisbane chiropractic clinic offers one of the largest range of holistic, thorough services in the region, to help assist our patients with all their chiropractic needs.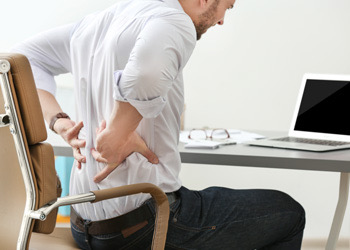 The New Patient Offer: Getting You on Board Today
We understand the reluctance and hesitation from those who may have never experienced chiropractic: society has convinced many of us that long-term healing can only take place in a hospital. But millions have benefited from chiropractic, including each and every member of our chiropractic team.
Which is why we want to make it easier for you to make that step. We know the value chiropractic will add to your life, and we will do everything in our power to help relieve your pain and make the right choice today. With our New Patient Offer, we will give you our professional insight and expert touch when it comes to chiropractic and massage.
For a fraction of the regular price, you can experience exactly how much chiropractic and massage by the hands of trained professionals can change your life, as well as the knowledge and insight from experts who have been healing with non-intrusive methods for years.
If you need help with:
Sciatica
Constant headaches and migraines
Painful arthritis
Pregnancy-related back pain
Lifestyle help
Lingering back and neck pain
We can give you the expert assessment and analysis that is offered to all of our patients, with no further obligation for a full session of chiropractic or massage. Let us talk to you about the pains going on in your body, and let us help you rediscover a body released from the pain and stresses that are so old that you have forgotten about them.