Pregnancy is a life-changing experience, but one that comes with many aches and pains all around the body; specifically, the hips and lower back. Around half of all pregnant women go through back pain at some point during their pregnancy.
Thankfully, this pain may be avoided with a simple trip to your nearest pregnancy chiropractor. This article will discuss the benefits and advantages pregnant women may get by undergoing chiropractic during pregnancy.
Chiropractic: Is It Safe For Pregnant Women?
We understand that the first major concern you might have is whether chiropractic is safe or not for a soon-to-be mother. To answer this, you have to first understand exactly what chiropractic care focuses on: the maintenance and adjustment of joints in the spinal column. Without the use of surgery or drugs, this type of therapy may reduces stress on the spinal nerve (which increases during pregnancy), allowing the body to maintain greater overall health.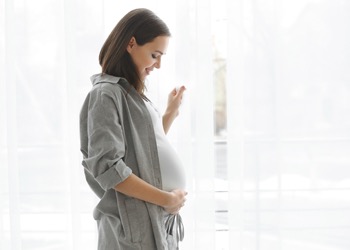 While complications are rare when It comes to practicing chiropractic treatment on pregnant women, there are a few conditions that should disqualify a woman from chiropractic. If you are experiencing any of the following symptoms, ask your doctor before visiting a chiropractor:
Moderate or severe toxemia
Vaginal bleeding
Ectopic pregnancy
Placenta abruption
The great thing is that all licensed chiropractors are qualified at being pregnancy chiropractors, while a select few have specialised their skill set in prenatal care. As pregnant women have enlarged bellies, chiropractors should have adjusting tables that will allow them to stay comfortable during the session. They will also employ special techniques that avoid the abdomen, keeping you and your unborn infant safe.
How Chiropractic May Make Pregnancy Easier
Pregnancy can be a tough time for women, with hundreds of little physical and hormonal changes occurring over the course of nine months. Some changes affect your center of gravity, making it difficult to stick to the same postures and comfortable positions you are accustomed to. This can lead to unhealthy positions when you stand or sleep, leading to damaged joints or a misaligned spine.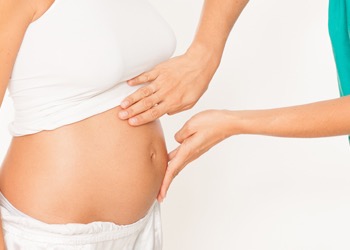 Pregnancy also changes the size and shape of your pelvis, as well as increasing the way you curve your back due to the growing abdomen. All of these physical changes can lead to unnecessary pressure on the spine, causing damage that lingers long after the baby has been delivered.
Much of the back and hip pain experienced during pregnancy is caused by these issues. However, a chiropractor allows you to avoid this reality, by giving your spine regular maintenance to counterbalance the changes occurring in your body.
Simply put, chiropractic care during pregnancy may help in three major ways:
Reducing or minimising experiences of nausea during pregnancy
Relieving pain in the joints, neck, back, and hips
Creating a healthier pregnancy experience
Ready For Your Chiropractic Care? Contact Us Today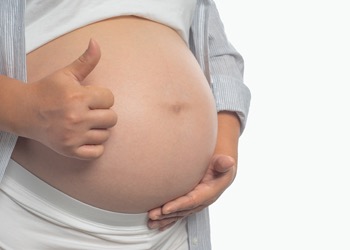 Pregnancy is a one-of-a-kind experience, but there's no reason why you have to live with the pain. If you are interested in how a Chiropractor can assist you with your pain or discomfort, or if you would like to minimise the coming back pain as your pregnancy moves forward, then give us a call at First Choice Chiropractic today.
Call today and take advantage of our New Patient Chiropractic Offer! This offers allows new patients the chance to experience the full chiropractic experience for a fraction of the price. Get your feet wet and see if chiropractic therapy is meant for you. Call today!