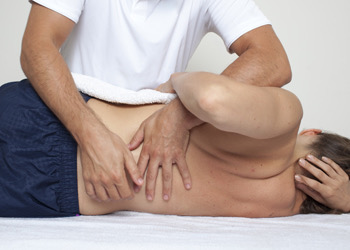 What Is Chiropractic? 
Our bodies become more susceptible to pain with old age. But sometimes, even the most physically fit people get muscle injuries and suffer from pain before they reach later years in life. There's no reason why you should live with these pains forever. With the right Chiropractor, you can find treatments before your pain gets worse.
Chiropractic care is all about rehabilitating the body and relieving people of pain. Over 1.8 million Australians experience some degree of back problem, while about 60-70% of the population is said to have experienced pain around the neck and shoulders at one point in their lives. Chiropractic care is a specialised form of physical therapy that aims to revitalise the joints, muscle, and bones through nutrition and exercise.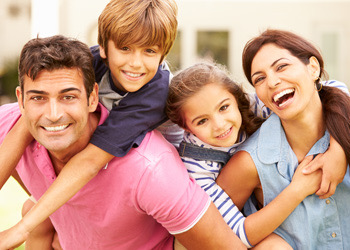 Who Needs Chiropractic Care?  
Chiropractic therapy is often believed to be exclusively for the elderly or people who have problems with mobility. In reality, it's for everyone who is experiencing pain that affects their quality of life, particularly pain on the neck, back, and spine.
Anyone from students to pregnant women to healthy working adults can consult a Chiropractor to relieve them of their pain. This physical therapy is also suitable for relieving temporary and chronic pain in other parts of the body, not just the neck, back, and spine.
Some of the Chiropractic treatments include:
Back and neck pain
Pregnancy back pain
Lifestyle advice
Arthritis management
Headaches and migraines
Sciatica
Whole family care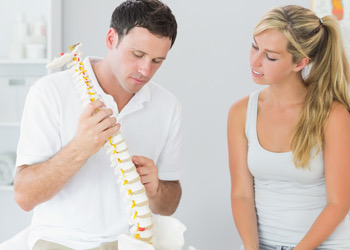 Finding A Chiropractor In Springfield Central
Because Chiropractic treatment is often deemed a specialisation, most people think that it's hard to find facilities that specialise  in intensive physical treatment. First Choice Chiropractic's Springfield Central Clinic makes this care available to everyone.
Like all of our other facilities, our Springfield Central location is designed to accommodate the various needs of our clients. Our clinic is professional and welcoming, which a lot of patients will find relaxing and encouraging.
The Chiropractors at Springfield Central are all registered with every private health fund in Australia, ensuring that you get only the best level of care with us. All our specialists are well-trained, knowledgeable, and well-trusted by our clients.
At First Choice Chiropractic, we strive to provide all-around holistic healing help to all our patients. Whether you are a first-timer or a regular patient at our Springfield Central Chiropractic clinic, patients are guaranteed to receive the same top-quality assistance and treatment.
Featured Services 
Our Springfield Central Chiropractic clinic is suitable for anyone who needs specialised physical therapy. Our services include:
Massages: Massages are a great way to alleviate muscle tension. If you are experiencing temporary pain from going to the gym or any other strenuous activity, having an expert perform your massage will help relax your muscles.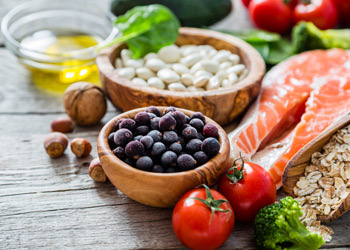 Nutritional Advice: Chronic pain isn't just physical. The most significant changes can happen inside the body through proper nutrition. At First Choice Chiropractic, we can help you create various meal plans that will accommodate your health goals, lifestyle, and budget.
Posture:  Having good posture lessens the stress on your torso. While most people are born with good posture, others who have special spinal conditions will require specific care and prosthetics. Our Springfield Central Chiropractic clinic has all the equipment and training needed to give you full attention and specialised care.
Applied Kinesiology: Applied Kinesiology is a kind of resistance-response test that can be used to treat nutritional deficiencies and nervous system problems. By targeting a specific muscle, it is believed that internal problems associated to organs can be solved indirectly.
We also offer treatment relating to:
Back and neck complaints
Extremity issues
Spinal adjustments
Foot levelers
Spinal orthotics
Soft tissue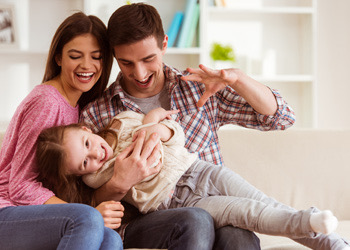 New Patient Offer 
Our Springfield Central location is offering a new patient offer. For just $49*, new patients can get an initial consultation and an exam process as part of their treatment. Please make sure to make a booking before you visit our clinic.
Visit our website to learn more about our New Patient Offer.
How To Get There  
We're located within the big Orion Shopping Centre, just a few blocks away from other commercial developments in the area. We are conveniently situated at 1 Main St, Springfield Central 4300 QLD, Australia. Book an appointment with us online or phone 07 3470 0499 to get the new patient offer!