---
When was the last time you took a moment to truly feel your body, in all your muscles and joints? It can be easy to fall into a pattern where you forget about all of your body's little aches and pains. Whether you're just hoping that it will go away, you don't want to deal with the problem, or you don't know what the problem may be, the reality is that the pain still exists, whether you like it or not.
If you have been experiencing regular pain such as back pain, neck pain, joint pain, headaches, or others, you might be in need of a professional chiropractor. And at First Choice Chiropractic, we offer the best and most sophisticated chiropractic in North Brisbane, making us the ideal North Brisbane chiropractor service available. Meet your North Brisbane Chiropractors: First Choice Chiropractic.
Who We Are
At First Choice Chiropractic, we take pride in two things: the relationships we establish with each and every patient, and the thoroughness of every examination and treatment we conduct. Above all else, First Choice Chiropractic is a tight-knit, family-based group of professional chiropractors, who have been working together to help hundreds of patients with pain for years.
Not only do we have the experience, but we also have the expertise and professional education in our fields. Each one of us has personally benefited from the wonders of chiropractic, and continue to work towards the goal of helping more people with the same methods.
Every member of our team is just as important as the last. You deserve a North Brisbane chiropractor who remembers your name without staring at a clipboard. How else would they understand your exact needs and concerns? Read more about our team here, and find out how each and every one of us ticks.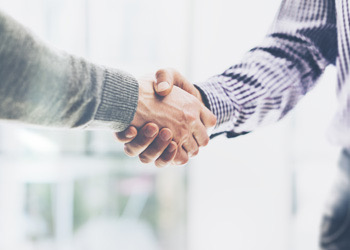 Why Chiropractic?
This is the most common question we get, and it's no surprise. Many grow up under the belief that the only type of treatment is through pills and tablets. But chiropractic approaches treatment from a different approach. Instead of dulling the pain with chemicals and medicines, chiropractic addresses the physical causes of your pain, working to permanently fix whatever is troubling you.
The best reason to partake in chiropractic adjustments is the drug-free nature of the treatment. We heal the body simply through touch and physical adjustments, treating every joint and muscle like a puzzle piece that must be put together carefully. It is the natural and holistic way to heal your body and can give you long-term stability and peace in ways pharmaceutical medicines never could.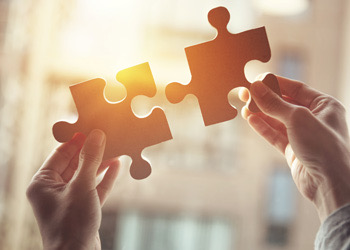 Our Services
We offer a variety of chiropractic services, addressing any and every pain you may have. Our services include treatment for:
The back and neck
Spinal adjustments
Posture
Extremity issues
Soft tissue
Foot levelers
Applied Kinesiology
Spinal Orthotics
Pillow measurements
Nutritional support
Massage
First Choice Chiropractic remains the number one source for North Brisbane chiropractor services due to our commitment towards holistic and non-invasive treatments. Needles, knives, and drugs are never involved in the chiropractic treatment, and many bodies respond more actively to these methods than to other forms of treatment.
Millions have been aided by chiropractic over the last three decades, and we aim to continue that trend with our full range of services and techniques, including diversified adjusting and drop-piece.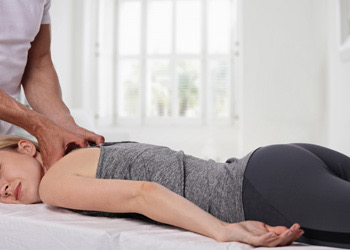 Contact Us For Your New Patient Offer Today
If the major benefits of chiropractic aren't enough to sway you on their own, then let us give you two more major reasons why you should visit our office today:
1) Location
Location is everything in North Brisbane, and our patients love our amazing locations. You should have no trouble getting around and into our offices, and starting your first chiropractic session. It will be so easy that you will definitely be tempted to do it again.
2) New Patient Offer
In an effort to introduce more chiropractic first-timers to our services, we are offering a new patient offer for those new to chiropractic. For a great affordable price, at the Chermside and Springfield Central clinics, you can have a full initial consultation and exam process as well as a complete spinal x-ray (if necessary). This is the full starter package and will help you learn more about whether you are ready to enter the world of chiropractic or not.
Don't wait any longer. First Choice Chiropractic is the home of the North Brisbane Chiropractor services that you never knew you were looking for.
New to chiropractic? Take advantage of our

New Patient Offer

!