---
There is an abundance of chiropractors across Brisbane and Australia wide. You can find one in nearly every state, every suburb and every town, however; what defines a good chiropractor? Should you go local or aim for the big names? More and more people are choosing local chiropractors and here's why.
1. Simple And Easy Chiropractic Care
One of the obvious benefits to visiting your local chiropractor, is that it is easy for you. Whether you live in Brisbane north, or south, local means less travel to get the quality service you need.
Going local often requires less hassle of finding where to go, park and less planning you have to do to get yourself there. This can be a real benefit to you, especially if you struggle with your physical health and mobility. Some people really dislike driving and traffic. If you are one of those people, going local can reduce the time you spend behind the wheel.
2. Your Are Not Just A Number 
Sometimes with big businesses, they see so many customers walk through their doors that they see you as simply another number. There is something about when you walk into a practice and are greeted with a fond sense of familiarity. Whether it is your second or hundredth visit, local businesses will often recognise you as a familiar face and an individual.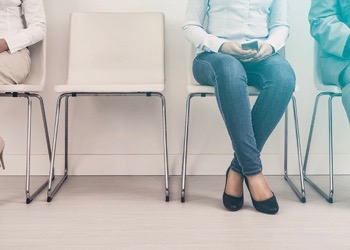 3. They Get You, They Care
Visiting a local chiropractor can make it easy to explain your situation and communicate with them. How, you say? Like telling a family member something, local chiropractors share the same surroundings which makes up their community. They understand when you say, "with the cold mornings we've been having lately, my back feels like it's seizing up."
Local chiropractors know the cold mornings; they can understand instead of trying to picture your situation.
4. Lower Overheads, Lower Prices
Often with bigger companies, come bigger overheads to pay adding to the cost of your treatment. With local chiropractic businesses, expenses can be lower meaning more affordable costs for you. Also, what money goes in often goes back into the community.
To clarify this further, think of a business owner. Imagine they've finished work and need more paper for tomorrow, so they go to the local newsagent to get more. The money they've made goes to another local. That newsagent may need to pick up more gifts to sell from a local handmade gift maker. Buying local, supports locals keeping the community alive.
5. Strong Community Growth
To small and/or local businesses, community means a great deal to them. They value your support and with value comes quality care. At First Choice Chiropractic, personalised and quality service is a core focus. We care about our locals and the community. Our range of services help to build a strong and healthy community of individuals, and families.