---
What is Chiropractic?
Chiropractic is a natural, non-surgical and drug-free approach to treating pain and discomfort associated with the back, neck and spine. The spine, being the hub of your nervous system, plays a vital role in the function of transmitting signals to and from your brain to all your cells, tissue, organs and entire body. Dysfunctional vertebral segments (Vertebral Subluxations), which involves your spinal segments shifting out of position, can cause pain, discomfort and a number of serious issues. Chiropractors, through spinal adjustments and stimulus on the body's receptors, restore spinal stability, function, and enable efficient bodily control.
What services do chiropractors provide and what ailments do they treat?
Chiropractors treat aches, pains and other concerns of the neck, spine, back and soft tissue. They can assist with posture and postural support as well as nutritional support in relation to these complaints you are experiencing. At First Choice Chiropractor Brisbane our holistic chiropractors use techniques such as Diversified Adjusting, Drop-piece, Activator and Applied Kinesiology to restore correct spinal and body function. We also supply you with personalised information, advice and, if needed, chiropractic aids such as spinal orthotics, foot levelers and specialist support pillows.
See our full range of chiropractic services and treatments here.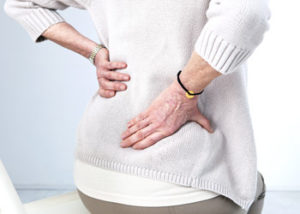 Does chiropractic hurt?
Carried out by skilled, professional chiropractors, chiropractic treatments and spinal adjustments for the first time may cause some discomfort, however; generally does not hurt. It can be likened to starting a new exercise regime or sport, from which your body may feel uncomfortable and stiff until your body adapts. Once your body adapts and nerve flow increases your body can begin to heal and return to normal function and mobility.
Is chiropractic safe and suitable for everyone?
Chiropractic, since its development in 1895, has been studied and recognised as a safe and conservative approach to helping millions of people recover from spinal complaints. It is suitable and can benefit everyone from young children to the elderly, pregnant women and sports people.
At First Choice Chiropractic, our Brisbane chiropractors are highly trained and experienced practitioners, having undergone rigorous university study and training. They have either achieved a Double Bachelor Degree or a combined Bachelor and Masters Degree. It doesn't stop there, our team of dedicated Brisbane chiropractors also attend regular post-graduate seminars and read up-to-date scientific journals to maintain their qualifications and ensure they can provide you with the latest treatment and utmost care and support possible.
Do you need a referral from a GP?
Chiropractors are sole practitioners, therefore; you do not need a referral from your GP to make an appointment.
Contact us today to find out how we can help you.
Apart from increasing joint mobility and enabling normal spinal function, chiropractic treatment can improve patient's quality of life. Improving the integrity of neurological systems, patients have reported improvements in their emotional and psychological health, stress levels, sleeping habits, energy levels as well as a reduced dependence on pharmaceutical drugs. These clear benefits of chiropractic not only help patients recover from their symptoms but also help improve their vitality and enjoyment of life.
How long can treatment take before I am better?
Treatment and recovery times will vary from person to person, depending on their situation and the severity of spinal subluxations. Spinal subluxations left untreated for a long period of time can cause a build up of scar tissue, around the spine, discs and nerves. Depending on the build of tissue, it can take month to heal and re-strengthen the spine.
Once you begin to feel better, it is recommended you seek regular spinal check ups with your chiropractor to ensure scar tissue has healed an to maintain excellent spine health.
If I think I need chiropractic treatment, how do I go about it?
If you are experiencing symptoms such as back pain, neck pain, headaches or migraines, find a good Brisbane chiropractor to book an initial consultation. Read more about how to find the best Brisbane chiropractor for you here. Usually your first consultation will involve a review of your current situation, exam process, check up and spinal adjustment and full spinal x-rays, if needed. Here at First Choice Chiropractic Brisbane, our chiropractors are registered with every private health care fund providers in Australia, giving you peace of mind.
Our First Choice Chiropractors Brisbane are here to help. Take advantage of our New Patient Offer today! Contact us on (07) 3256 4500.