Booking in an appointment with a Stafford chiropractor or surrounds, means you've taken your first step to recovery. Suffering from back or neck pain is not a very pleasant situation. It can cause headaches, frustration and prevent you from doing every day tasks. There are things you can do to also help you feel more comfortable until treatment can commence. On the other hand there is also tasks and activities you should refrain from.
Strenuous Activities
Firstly prevent aggravating the problem by refraining from strenuous activities such as heavy lifting or excessive bending. Ask for assistance to carry out these tasks instead. Injuries which can cause back or neck pain make the area weaker and more sensitive to tension. By eliminating tasks that can cause you pain while injured, prevents further damage and can ease pain.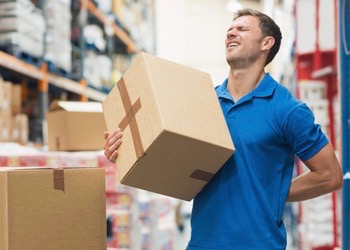 Gentle Exercise
Rest is good for strained muscles and joints but too much rest can also cause stiffness. Gentle exercise such as walking and yoga is great for maintaining mobility, without causing further injury. Slow swimming can help take pressure of joints in the buoyancy of the water, easing aches and pains temporarily. The key is to listen to your body and not push yourself. Keep it light and simple.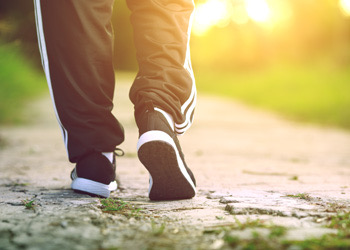 Lifestyle Changes
Changing aspects of your lifestyle is not an instant reprieve but it can help reduce back and neck pain. Poor posture at home, at work and/or strenuous, repetitious activities can contribute to back and neck pain. Weight is another factor which can put a lot of strain on your back causing pain. Changing your diet to help lose weight and become more active can help reduce symptoms. Be sure to talk to your Stafford chiropractor about lifestyle recommendations in your appointment.
Anti-inflammatories
Your body naturally puts up a defence around injuries to protect the area from the threat of a foreign body. This defence is usually in the form of inflammation which can cause pain, pressure and discomfort. Anti-inflammatories and cold packs applied to the skin can help temporarily reduce inflammation and pain. Anti-inflammatories are not a means of solving a problem, instead they aid temporary reprieve from pain and discomfort. Prolonged use of pharmaceutical anti-inflammatories can cause gastrointestinal side affects such as upset stomach, indigestion and ulcers. Aim to see your doctor and Stafford chiropractor as soon as possible reducing the need for pharmaceutical medication use.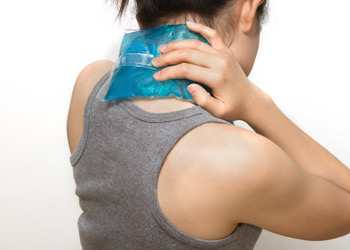 If you are looking to book an appointment with a Stafford region chiropractor,

contact us at First Choice Chiropractic today!

Our holistic specialist chiropractors are highly trained and experienced to assist you with all complaints. Get help now, call us on (07) 3256 4500.
New to chiropractic? Take advantage of our

New Patient Offer!